Interior Ministry suspects tax inspectors of misappropriating over $2.8 mln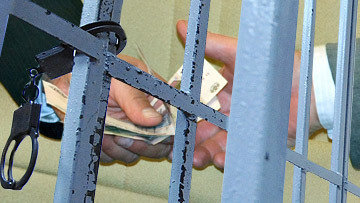 16:11 21/12/2011
MOSCOW, December 21 - RAPSI. Two tax inspectorate employees in the Moscow Region are suspected of misappropriating over $2.8 million, the Interior Ministry's Economic Security and Corruption Department reports.
The ministry's Investigative Department reported several hours ago that documents testifying to their involvement in stealing 20 million rubles ($624,000) and 5 million rubles ($156,000) have been taken from the suspects.
Investigators maintain that the tax inspectors have "misappropriated over 90 million rubles ($2.8 million) in public funds through unlawful VAT refunding."
The report named the suspects as the chief of Moscow Regional Inter-District Tax Inspectorate No. 2 and his subordinate. Both have been detained in Korolyov.
A search of the chief's apartment produced documents revealing his ownership of two apartments in Moscow, one in Spain, a house in Slovenia and three land plots in the North Caucasus with a total area of 12,200 square meters.