Pension Fund's regional head sentenced to ten years in prison for large-scale bribery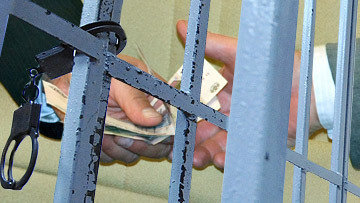 14:53 27/12/2011
YEKATERINBURG, December 27 - RAPSI. A court on Tuesday sentenced a local head of the Pension Fund of Russia to ten years in prison for large-scale bribery, RIA Novosti reported on Tuesday.
Investigators said Sergei Dubinkin, head of the Pension Fund in Sverdlovsk region, systematically transferred money from the Fund into VEFK-Ural bank so that the funds could be used for the bank's commercial needs and financial operations.
Investigators claim that VEFK paid Dubinkin between 500,000 and 600,000 rubles ($19,200) a month for the illegal money transfers.
According to the investigation, Dubinkin transferred about 1.5 billion rubles ($48 million) into the banks accounts.
Prosecutors submitted the criminal case against the Pension Fund's head to the court in early April. In his final speech Dubinkin proclaimed his innocence.
The court sentenced Dubinkin to ten years in prison, fined him 1 million rubles and stripped him of his state awards.
The former chairwoman of VEFK-Ural, who was convicted of being Dubinkins accomplice in the fraud, was not given a custodial sentence but fined 800,000 rubles ($25,600).