Magnitsky never exposed corruption schemes - official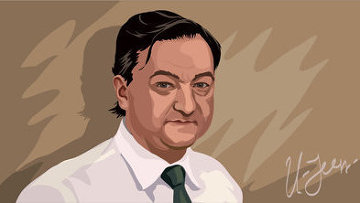 14:59 11/03/2012
MOSCOW, March 11 - RAPSI. Sergey Magnitsky, a consultant for Hermitage Capital investment fund, has never exposed any corruption schemes in Russian authorities, the Interior Ministry's investigative department deputy head Alexander Yagodin told RIA Novosti.
"Based on the investigation findings we can state that Magnitsky did not expose or uncover any corruption scandals," said Yagodin.
Magnitsky was charged with involvement in a large-scale corporate tax evasion. He died in a Moscow pretrial detention center on November 16, 2009, after spending nearly a year behind bars.
According to investigators, Magnitsky and his accomplices stole hundreds of millions of rubles from the state by manipulating tax returns between September and October 2007.
"Magnitsky was arrested by court decision on charge of grave crime while his accomplices and other individuals involved in the case managed to escape justice abroad, just where they stay now." Yagodin noted.
He sees no grounds for Magnitsky's rehabilitation.
In turn, Hermitage Capital maintained that it had paid 5.4 billion rubles ($182.75 million) in taxes, but the money was stolen by corporate raiders with the help of law enforcement officials. Magnitsky's prosecution has been attributed to this theft.
In July 2011, the U.S. State Department put the names of Russian officials allegedly connected with Magnitskys criminal prosecution on a visa blacklist. Special services and police officers, security guards, doctors, prosecutors, tax auditors and inspectors were included.
The criminal case against Magnitsky was terminated by the Investigative Committee due to his death, but the Prosecutor General's Office decided to resume the investigation.
The Interior Ministry has recently completed its preliminary investigation into the criminal case opened against former Hermitage Capital Management head William Browder and Sergei Magnitsky on charges of large-scale corporate tax evasion.