Judge suspected of receiving $34k bribe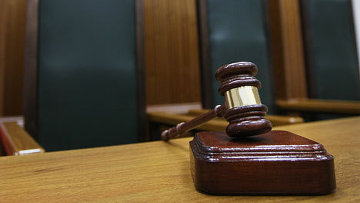 15:59 19/03/2012
KRASNODAR, March 19 - RAPSI. A criminal case has been initiated against a 43-year-old businessman and his mediator suspected of giving a 1 million ruble ($34,180) bribe to a judge in the Krasnodar Territory.
The head of the Russian Investigative Committee will assess the judge's actions.
According to investigators, the head of the Invest House company planned to illegally acquire property and land belonging to an enterprise terminated in 2008.
Based on his legal counsel's recommendation, the businessman entered into a sham contract on the purchase and sale of the property. The counsel then appealed to a district court judge with the request to recognize ownership rights to the property.
The court agreed to pass a decision in favor of Invest House for a bribe of 2 million rubles ($68.374), investigators say. The judge received 1 million rubles ($34,180) for his services.
As soon as he received the money, the judge passed an illegal decision on recognizing the ownership rights for the plaintiff, but the higher instance dismissed the decision.