Suspect in graft crackdown to remain in custody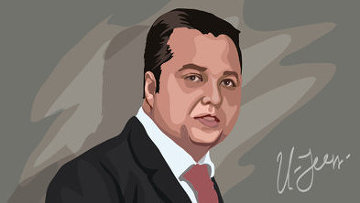 14:24 21/03/2012
MOSCOW, March 21 - RAPSI. The Moscow City Court has extended until May 24 the arrest of alleged accomplice of the investigator Nelly Dmitriyeva, who is involved in Magnitsky case and charged with accepting a $3 million bribe.
The court dismissed Maxim Kagansky's request to release him.
The court also upheld the seizure of six cars owned by Kagansky, a former Interior Ministry officer. The police seized a BMW, Chevrolet, Maybach and three Mercedes in October 2011.
Media reported earlier that Dmitriyeva was involved in the case of Hermitage Capital fund consultant Sergei Magnitsky, who died in a pre-trial detention center.
Dmitriyeva was charged with accepting a large-scale bribe from a businessman in exchange for her promise to stop investigating his case.
Magnitsky was charged with involvement in large-scale corporate tax evasion. He died in a Moscow pretrial detention center on November 16, 2009 after spending nearly a year behind bars.
Hermitage Capital maintained that it had paid 5.4 billion rubles ($182.75 million) in taxes, but the money was stolen by corporate raiders with the help of law enforcement officials.
Magnitsky's prosecution has been attributed to this theft.