High-ranking military officials stole $6.4 mln from nuclear arms budget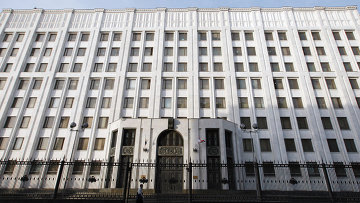 16:04 03/04/2012
MOSCOW, April 3 - RAPSI. Law enforcement agencies have uncovered a large-scale budget embezzlement in the Defense Ministry. According to investigators, high-ranking military officials stole $6.4 million allocated for the nuclear weapons complex's development, the Interior Ministrys Economic Security and Corruption Department reports on Tuesday.
"A military base commander entered into public contracts with a commercial company to build and commission an observation station and a cable power line for a seismic group," the department said.
The Defense Ministry transferred more than 260 million rubles ($8.8 million) to the contractor. However, an inspection later revealed that the base commander and a ministry chief engineer signed work acceptance documents while the activities were still incomplete. The scope of the performed work was estimated at roughly 70 million rubles ($2.3 million).
Law enforcement agencies have opened a criminal case against the military base commander, the chief engineer and the contractor's director. The commander is also suspected of forgery.