Moscow official charged with extorting $27k bribe for state contract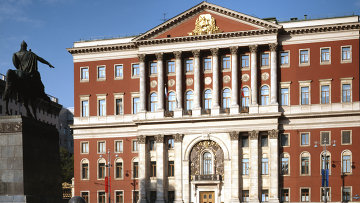 15:23 04/04/2012
MOSCOW, April 4 - RAPSI. The Moscow City Court will hear the criminal case against State Economic Analysis Bureau deputy head Leonid Milyoshin, who has been charged with accepting a $27,300 bribe.
Investigators found that in April 2009 Milyoshin coaxed the contractor responsible for the front-end engineering design and proposals for the reclamation of an illegal landfill site in parks in the capital to sign a 4.72 million ruble ($161,000) subcontractor contract with a Moscow company.
"Meanwhile, Milyoshin demanded 20 percent of the contract amount from the subcontractor's general director," the Prosecutor General's Office reports.
In January 2011, the Federal Security Service arrested Milyoshin after he received an 800,000 ruble ($27,300) bribe in his office.
He was charged with a large-scale bribery. He faces up to 12 years in prison.