High-ranking official to stand trial for $1.4 mln kickbacks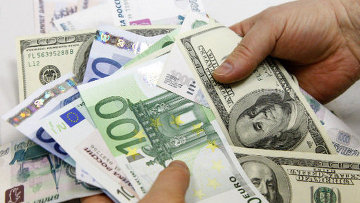 12:03 28/04/2012
MOSCOW, April 28 - RAPSI. Former Deputy Head of the Moscow Housing and Utilities Department Sergei Dyomin will go on trial charged with accepting $1.4 million in kickbacks, a spokesman for the Investigative Committee Vladimir Markin told journalists on Saturday.
"Investigators claim that between January and October 2010, as head of the Zhilishchnik state-run enterprise, Dyomin and his friend, chief of the Sanitary Engineering Works Directorate, received kickbacks from the operators of public toilets in exchange for reports declaring that work under state contracts had been completed," said Markin.
According to Markin the kickbacks were paid in fixed amounts of 500,000 rubles ($17,000) for each contract.
Dyomin was arrested by FSB officers in the act of accepting a half million ruble bribe in his office in October 2010.
He has been charged with aiding and abetting bribe taking, which is punishable by up to 10 years in prison.