Average bribe in economic crimes in Russia exceeds $32k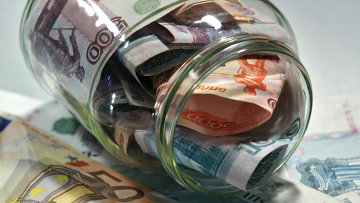 15:16 25/10/2012
MOSCOW, October 25 - RAPSI. The average bribe amount in economic crimes in Russia is over 1 million rubles (around $32k), Interior Ministry spokesperson Sergei Solopov told journalists on Thursday.
He said the ministry uncovered that about 10,000 officials have committed such crimes in the first nine months of this year. Some 8,000 have been brought to criminal liability.
"The total amount of losses in all corruption crimes was over 14 billion rubles ($448.2 million)," he said.
He stressed that criminal activity of over 25 deputies at different levels, five regional ministers, 48 district heads, 17 municipality heads and 15 local government heads was stopped.
Official bribery has remained a widespread issue in Russia for years. Russia ranked 28th of 28 countries assessed by Transparency International in its 2011 Bribe Payers Index. According to Elena Panfilova, Board Member of Transparency International and Director of Russian Chapter, "The real key to change, however, is enforcement of the laws. In Russia we have an expression called 'stabilised corruption', meaning that even if new laws are adopted, it does not have the desired effect on those involved in corruption because they are not enforced."