Anti-corruption forces search Moldovan government building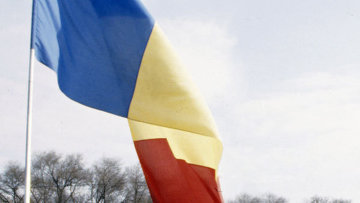 14:19 15/02/2013
CHISINAU, February 15 - RAPSI. Officers of the National Anti-Corruption Center searched the offices of the Moldovan government members and tax officials on Friday morning, the center's spokesperson Angela Starinschi told RIA Novosti.
"The anti-corruption prosecutors are helping the Prosecutor General's Office conduct the searches. The NAC and anti-corruption prosecutors are carrying out 14 searches in connection with criminal cases initiated against high-ranking government officials on charges of abuse of office and corruption," she said.
These criminal cases include lawsuits filed against three ministers of the Liberal-Democratic Party led by Prime Minister Vlad Filat. Political analysts believe that the growing controversy in the ruling coalition may cause it to fall.
Filat announced at a briefing on Wednesday that his party was leaving the Alliance for European Integration. Thus the alliance, which alsoincludes the Democratic and Liberal parties, and which has ruled Moldova for three years, will lose parliamentary majority. At the same time, Filat spoke strongly against an early parliamentary election. He urged his partners in the AEI to begin talks on a new alliance agreement which would not include "non-constitutional and non-democratic provisions."