Only 250 Russians charged with major bribery in 2012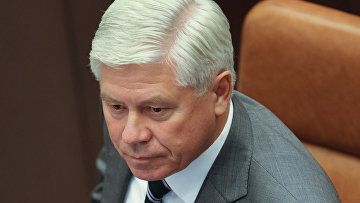 10:27 25/02/2013
VLADIVOSTOK, February 23 - RAPSI. Only around 250 people were charged with taking a bribe exceeding 10,000 rubles ($330) in 2012. The remaining 1,000 cases concern small bribes, Supreme Court Chairman Vyacheslav Lebedev told Rossiya 1 channel.
"I will cite you the figures and you can draw your own conclusions," he said. "Bribery is the most cynical and widespread corruption offence. Last year we [the Supreme Court] heard around 1,300 of these cases, while in 2009 we heard 1,500."
Lebedev said that 60% of the 1,300 offenders were sentenced for taking less than 5,000 rubles.
"Another 21% took bribes ranging from 5,000 to 10,000 rubles. You can make your own conclusions. The remaining percentage concerned major bribes," the Supreme Court chairman said.
He also said that teachers and doctors account for 22% of all small bribe cases.
"Small bribes differ from large bribes and so the courts need to differentiate punishment assessing the reasons behind each given crime and the offenders character. The main punishment for small bribes is a fine," Lebedev said.