Labor Ministry releases anti-corruption guidelines for officials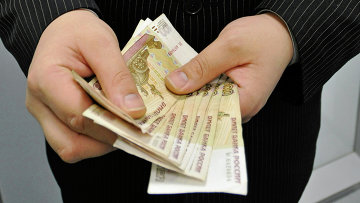 16:07 04/03/2013
MOSCOW, March 4 - RAPSI. The Labor Ministry has issued an anti-corruption code mandatory for state officials of all ranks, Dmitry Basnak, chief of the ministry's Civil Service Department, told the Izvestia daily on Monday.
He said the document contains guidelines for government agencies, but it is up to the specific agency to draft specific anti-corruption policies.
According to the guidelines obtained by Izvestia, officials will be trained in how anti-corruption measures should be applied and, particularly, how to act if they are offered a bribe and how to detect "whether or not a colleague is corrupt."
They will also learn governance psychology, which includes making public speeches, holding talks and interacting with colleagues, Basnak said.
They will learn the right behavior to avoid provoking people to offer bribes. For example, a joke such as, Russian proverb "Thank you doesn't pay the bills," may sound like a signal to offer a bribe.
Dr. Ivan Starikov of the Presidential Academy of National Economy and Public Administration does not believe the anti-corruption training will significantly improve the situation.
United Russia Deputy Ilya Kostunov, a member of the State Duma Anti-Corruption Committee, supported the idea, while noting that anti-corruption training should not rely on formal lecturing but rather on stronger motivation to avoid bribes.