Russian ex-governor found guilty of taking $1.2 mln bribe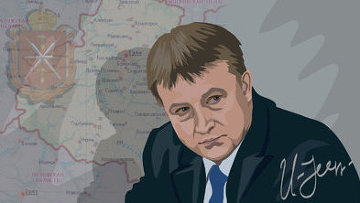 12:10 22/07/2013
TULA, July 22 (RIA Novosti) - A court in central Russia's Tula Region found its former governor guilty Monday of taking a 40 million ruble ($1.2 million) bribe.
The court also found former governor Vyacheslav Dudka's co-defendant, Viktor Volkov, guilty on the same counts.
According to investigators, in November 2010, then governor Dudka and Volkov, who headed the regional property and land management department, took a 40 million ruble kickback from the GRINN corporation, in return for leasing it a plot of land in Tula for three years for the corporation to build a supermarket there.
The prosecution had previously called for Dudka, who served as Tula Region governor between 2005 and 2011, to be sentenced to 9 1/2 years in prison and Volkov to four years.