Russian construction official suspected of $1 mln fraud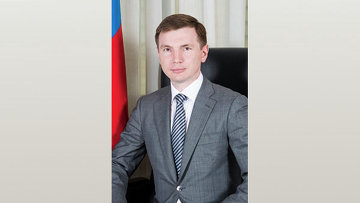 16:40 30/07/2013
MOSCOW, July 30 (RIA Novosti) – Police searched the offices of a high-ranking Russian construction official suspected of a 30 million ruble ($920,000) fraud, the Interior Ministry reported on Tuesday.
The suspect, identified by the police as Andrei Shishkin, is the former deputy head of a state non-profit housing construction assistance fund and currently deputy head of the Federal Housing and Utilities Agency.
"In 2012, the official demanded 30 million rubles for approving the design documentation increasing the development area for construction of a residential compound in the Vostochny neighborhood in the town of Istra in the Moscow Region," the ministry said in a statement.
The official had no authority to deal with these matters, the ministry said. The police released a video showing searches taking place in Shishkin's office. The video showed Shishkin refusing to sign any documents without his lawyer.
The number of corruption related crimes recorded in Russia rose by almost 25 percent in 2012, according to a report by the Prosecutor General's Office submitted to parliament in April 2013.
The Transparency International global watchdog estimated the cost of corruption in Russia at $300 billion in 2012, placing Russia 133rd out of 174 countries in its Corruption Perceptions Index last year.