Former forensics expert to pay $464k fine for bribery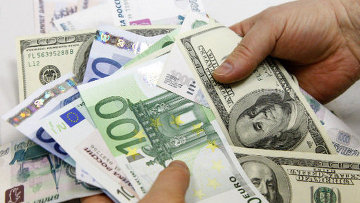 10:45 02/10/2013
TOMSK, October 2 (RAPSI) – Kirovsky District Court of Tomsk sentenced former head of criminal forensics lab to 7,5 years in prison and a 15 million rubles fine ($464,000) for taking a 285,000 ruble bribe ($8,800), the court's press service reported on Wednesday.
The investigators say that in 2011, a man approached the head of the forensics lab and asked him to conduct a handwriting examination the result of which will be "beneficial to the client". The lab's head fast tracked the evaluation and was rewarded with 45,000 rubles ($1,300). Later he received additional 240,000 rubles ($7,400) for the outcome of the examination.
The man denied bribery charges in court. He said that the forensic evaluation was conducted properly, and the money he received was mere gratification for his "troubles". He accused the police of provoking him to commit bribery. The court found him guilty and sentenced him to 7,5 years in prison.