SEC charges Ohio corporation over alleged bribes in Russia, China, Indonesia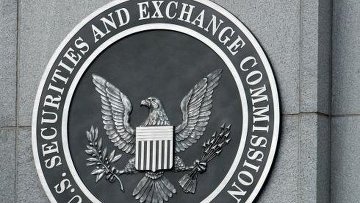 12:57 24/10/2013
MOSCOW, October 24 (RAPSI) - The US Securities and Exchange Commission (SEC) charged an Ohio corporation Tuesday with having violated the Foreign Corrupt Practices Act (FCPA) for bestowing improper gifts and paying bribes in connection with business deals and sales in China, Indonesia, and Russia, the SEC announced on its website.
According to the statement: "The Commission today charged Diebold, Inc., an Ohio corporation that is a global provider of ATMs and bank security systems, with violations of the [FCPA] for lavishing international leisure trips, entertainment, and other improper gifts on foreign officials to obtain and retain lucrative business with government owned banks in China and Indonesia, and for paying other bribes in connection with the sale of ATMs to private banks in Russia."
The SEC filed a complaint with the US District Court for the District of Columbia alleging that between 2005 and 2010, Diebold had paid out approximately $3 million in illicit payments.
Diebold is alleged to have paid approximately $1.2 million in bribes connected with the sale of ATMs to private Russian banks.
The SEC added in its statement that Diebold has agreed to consent to a final judgment imposing a permanent injunction against the company, and ordering it to pay out $22,972,942 and to appoint an independent compliance monitor.
According to the statement, Diebold has agreed to pay upwards of $48 million between settling with the SEC and resolving a parallel criminal matter with the US Department of Justice (DOJ).
On its website, Diebold describes itself as a "global leader in providing integrated self-service solutions, security systems and services." Headquartered in Ohio, the corporation boasts a workforce of 16,000 employees with representation in upwards of 90 countries.