Putin: more vigilance needed in fighting corruption in courts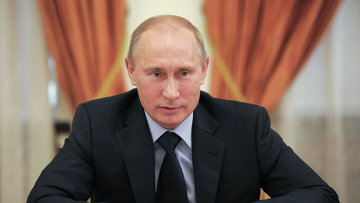 16:21 30/10/2013
MOSCOW, October 30 (RAPSI) – Corruption within the judicial system and law enforcement is damaging to society's trust in the authorities, and must be fought with extreme vigilance, President Vladmir Putin said during an anti-corruption committee session on Wednesday.
The President added that current legislation imposes responsibility on both commercial entities and NGOs to curb corruption.
"The legislation alone is not enough. An atmosphere of the rejection of corrupt practices has to stem from society," the president added.
The Transparency International global watchdog estimated the cost of corruption in Russia at $300 billion last year, placing Russia 133rd out of 174 countries in its Corruption Perceptions Index.