Serbian police detain head of Gazrpom Neft refinery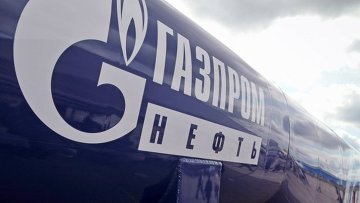 11:39 14/11/2013
BELGRADE, November 14 (RAPSI) – Serbian police on Wednesday detained one of the directors of Russian Gazprom Neft subsidiary Pancevo Oil Refinery, Serbian news outlet B92 reports.
Four people were detained on suspicion of corruption. Their names have not yet been disclosed. An unofficial source told the press that the detainees are under investigation for abuse of office in assigning tenders to local contractors.
The Naftna Industrija Srbije (NIS) company (Gazprom Neft owns 56,5% stake), which runs the refinery, and the police officials refused to comment on the incident. The local media reports that the investigation was initiated on behalf of the NIS board of directors.
NIS reported the long anticipated completion of the Pancevo refinery (annual capacity 4.8 million tons of crude oil) this summer. Gazprom Neft invested EUR 547 million in the refinery's upgrade, EUR 397 million of which was allocated to the building of a new hydrocracking complex, and EUR 150 million of which was allocated to modernization of the plants infrastructure and environmental projects.
Gazprom Neft ranks as fourth oil extracting company in Russia, and is the subsidiary of gas monopoly Gazprom, which owns a 95.68% stake. By the start of 2013, Gazprom Neft owned the rights to 74 licensed oil fields in Russia, and participated in joint ventures in Iraq, Venezuela, Serbia, Angola, Romania, and Hungary.