Russian judge suspected of aiding corporate raiders leaves for US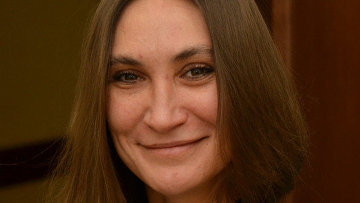 15:23 29/01/2014
MOSCOW, January 29 (RAPSI) - Irina Baranova, a judge with the Moscow Commercial Court suspected of aiding corporate raiders has left Russia and is currently in the US, RAPSI reports on Wednesday from the session of Supreme Qualification Board of Judges.
Baranova's possible involvement in a raiding attempt was revealed during the investigation into a case of a hostile takeover of a building in central Moscow.
The investigator testifying before the board stated that according to the Federal Security Service report, Baranova left Russia on December 21, 2013, for a supposed vacation to Miami, Florida. The investigators have no information on whether she retuned to Russia.
On Monday, Investigative Committee Chairman Alexander Bastrykin filed an official request to bring charges against Moscow Commercial Court Judge Irina Baranova on suspicion of aiding raiders.
According to investigators, the judge helped the building's former owners, businessmen Mikhail Chernov and Mikhail Balakirev, get back their property. It is believed that Baranova convinced Chernov to bribe the judge in the case, Yulia Bespalova. In September 2013, Chernov and Balakirev were declared guilty of fraud and of attempting to launder property and received nine and seven years in prison, respectively.
If the Supreme Qualification Board of Judges approves Bastrykin's proposal, Judge Baranova will be charged under Article 33 and Article 291 (soliciting a bribe) and Article 159 (large-scale fraud).