Seven lawsuits filed against Russian generals and admirals in 2013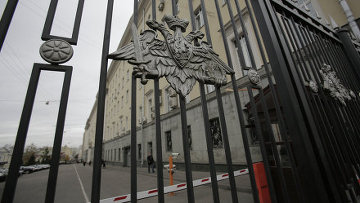 11:12 27/02/2014
MOSCOW, February 27 (RAPSI) - Seven criminal cases against Russian Defense Ministry generals and admirals were opened during the past year, chief military investigator Alexander Sorochkin said in an interview to be published in Rossiiskaya Gazeta Thursday.
"Various Russian Investigative Committee military departments took legal action against several generals and admirals; all were corruption related cases," Sorochkin said.
He also recalled that nine cases were taken to court against other officers including Colonel-General Yury Solovyov, the former commander of the Special Forces; Major General of the Medical Corps Yury Sabanin, Head of the Military Healthcare Directorate of the Interior Ministry Internal Troops; and Rear Admiral Sergei Kozlov, Chief of the Military Topographic Directorate of the General Staff.
"Also, this year we have already initiated proceedings against Major General in Reserve Poleshchuk for signing social rent contracts with people unrelated to his military department, for properties that were later privatized. As a result, the personnel on waiting lists were deprived of social housing while the state sustained losses of over 16 million rubles," Sorochkin added.
Last November, President Vladimir Putin sacked former Defense Minister Serdyukov over an investigation into suspected fraud totaling more than 13 billion rubles ($433 million) from the illegal sale of Russian Defense Ministry property involving the Oboronservis defense property services company.
He denies any wrong-doing. Serdyukov was charged with negligence in December after investigators alleged that he cost the state 56 million rubles ($1.7 million) by ordering soldiers to build a private road to a Caspian Sea holiday resort owned by his brother-in-law.