Police general charged with running a gang pleads not guilty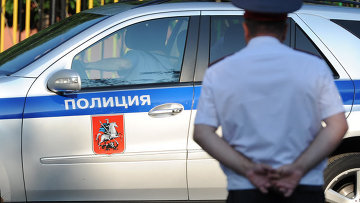 13:41 16/05/2014
MOSCOW, May 16 (RAPSI, Diana Gutsul) - Lieutenant General Denis Sugrobov, former head of the Economic Security and Anti-Corruption Department at the Interior Ministry, has pleaded not guilty to all charges brought against him, attorney Georgi Antonov told RAPSI on Friday.
On Thursday, Sugrobov was charged with organizing a criminal community, abuse of office and provocation of bribery. Moscow's Basmanny District Court has detained Sugrobov until July 8.
Sugrobov, who was appointed to the post by presidential decree in June 2011, was dismissed from the Interior Ministry in March 2014. Some time before that, he was fired from his position at the ministry amid a high-profile scandal over a criminal case involving ranking officers of the anti-corruption department.
In all, 12 department officers have been arrested, including Sugrobov's deputy, Major General Boris Kolesnikov, on charges of trying to frame an officer of the Federal Security Service (FSB). They allegedly planned to pass as businessmen to offer the unidentified FSB officer $10,000 a month in protection money.
The Interior Ministry said after their arrest that the suspects had been suspended.