Origin of property belonging to relatives of officials could be verified in corruption cases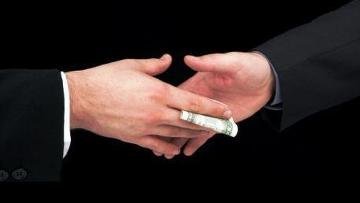 10:24 04/03/2015
MOSCOW, March 4 (RAPSI) – The State Duma lawmakers are drafting a bill to verify the origin of property belonging to relatives of officials charged in corruption-related cases, TASS reported on Wednesday, citing one of the bill's authors Ernest Valeyev (United Russia).
Valeyev, deputy head of the house Committee on Security and Corruption, said the drafting of the bill is almost completed but some definitions have not yet been coordinated. On the other hand, the authors of the bill, who started working on it late last summer, have no strict deadlines in their work.
Meanwhile, the State Duma has been discussing a similar initiative submitted by Oleg Nilov (A Just Russia). Nilov's initiative provides for inspecting the property belonging to relatives of already convicted corrupt officials, while the bill prepared by Valeyev and his colleagues concerns ongoing bribery cases.
Kirill Kabanov, member of the Presidential Human Rights Council and head of the National Anti-Corruption Committee, has supported Vallev's idea. However, he doubts that it will be adopted because it may contradict the principle of presumption of innocence.
Kabanov said that a law should be amended to include a new term, "factual beneficiary [of corruption]." He has also called for "stiffening penalties for the embezzlement of budgetary funds, which is the main sector of corruption revenues."