Crimean tax official charged with bribery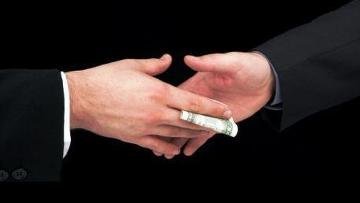 12:15 02/07/2015
MOSCOW, July 2 (RAPSI) – Nikolai Kochanov, the head of the Crimean department of the Federal Tax Service, has been charged with bribing a federal security official, RIA Novosti reported on Thursday.
"According to investigators, on June 29, 2015 the suspect offered 300,000 rubles ($5,400) to a Federal Security Service (FSB) official at the department for Crimea and Sevastopol for hushing up criminal and other offences revealed at a local company, as well as for patronage," the regional branch of the Investigative Committee said on Thursday.
The court has decided to place Kochanov on house arrest for health reasons: he is undergoing medical treatment at a local hospital.
Nikolai Kochanov has been charged under Point B of Clause 4 of Article 291 of the Russian Criminal Code on large-scale bribes offered to officials for taking illegal actions or for failing to take the required legal action.