Right Course party leader applies for Supreme Court chairman position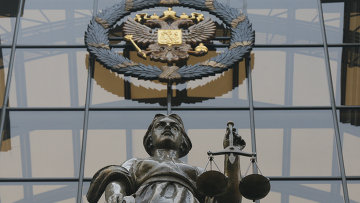 17:48 21/06/2012
MOSCOW, June 21 - RAPSI. Right Course party leader Andrei Dunayev has applied for the position of Supreme Court chairman, the party reports on its website on Thursday.
"I want to build an independent and effective justice system ensuring the legal rights and interests of our citizens and I know how to do this," Right Course quoted Dunayev as saying.
Dunayev said he will prohibit candidates from applying for a federal judge or magistrate position for ten and five years, respectively, after resigning from public office if he assumes the position.
He has also proposed extending the number of offenses subject to criminal and administrative responsibility, to cancel the court chairman position and to establish an elective judiciary, so a magistrate can be elected by the residents of any given respective judicial circuit.
Today, the president is empowered to assign judges upon the recommendation of the Higher Judges Qualification Board. Applicants for the position of Supreme Court chairman must be residents of Russia, have a degree in law and a professional record of at least five years in the judge's position.
Vyacheslav Lebedev, 68, is the current Supreme Court chairman. He took office in 1989.