IRS employees squandered budget funds on wine, stuffed animals - report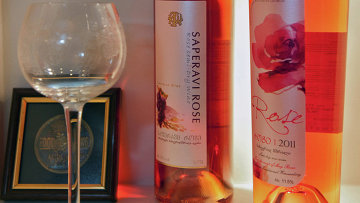 10:56 26/06/2013
WASHINGTON, June 26 (RAPSI) - An inspection of the US Internal Revenue Service (IRS) showed that its employees used their government credit cards to buy wine, stuffed animals, and online pornography, according to a report by the Treasury inspector general for tax administration.
The inspectors focused on potential abuses at the IRS after a high-profile political scandal, when news of tax authorities' scrutiny of the opposition led to reshuffles at the IRS.
One of such inspections showed that employees used IRS credit cards to make inappropriate purchases. IRS credit cards were used to pay for 28 bottles of wine at a 2010 luncheon for only 41 guests from other countries.
In other cases, IRS cards were used to buy stuffed animals, diet pills, romance novels, steaks, smart phones, and children's games, as well as to rent a popcorn machine.
Two employees, one of them still with the IRS, used IRS credit cards to buy online pornography, and both of them reported that their cards had been stolen or compromised.
The report said it had not been able to verify or discredit that statement, although it noted that one of the cardholders had reported at least five cards as having been lost, stolen, or counterfeited.
The report said in conclusion that the IRS could do a better job of policing employees' spending with government credit cards.