Vienna Commercial Court takes RWE side in price dispute with Gazprom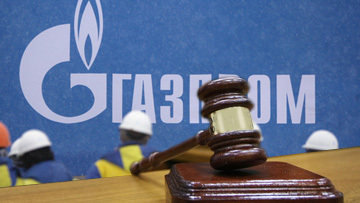 12:52 28/06/2013
MOSCOW, June 27 (RAPSI) - The Vienna Commercial Court has upheld the appeal of German energy utility RWE for a rebate in a gas price dispute with Russia's Gazprom, the Prime business news agency reports, citing an RWE press release.
"In its final award, the tribunal awarded RWE a reimbursement for payments made since May 2010 and adjusted the purchase price formula of the contract by also introducing a gas market indexation, which, according to the arbitral tribunal, reflects the relevant conditions on the gas market at the time of the price revision in May 2010," the RWE release said.
Gazprom Export appealed to the Vienna Commercial Court on January 8, 2013 against the arbitration decision of October 4, 2012 concerning its dispute with RWE Transgas arising from the non-fulfillment of the take-or-pay clause in the contract on gas supplies to the Czech Republic.
In October last year, the court invalidated part of Supplement 1 to the gas supply contract signed between RWE Transgas and Gazprom Export, according to which the German concern's Czech branch can lower its take-or-pay commitments by the amount of gas which Gazprom will sell directly on the Czech market.
At the same time, the court invalidated a symmetric clause of the supplement which allows Gazprom Export to increase the RWE Transgas obligations by the amount which it exports from the Czech Republic to the markets where Gazprom operates.
In early June, the media reported that RWE and Gazprom had failed to reach an out-of-court settlement on their gas price dispute.