Snowden granted temporary asylum in Russia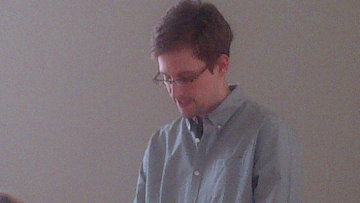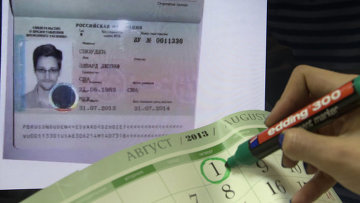 16:14 01/08/2013
MOSCOW, August 1 (RAPSI) - Edward Snowden has been granted temporary asylum in Russia, valid for one year, and has left Moscow's Sheremetyevo Airport, Wikileaks tweeted Thursday afternoon.
Wikilkeaks tweeted shortly after 4pm Moscow time: "We can now confirm that Edward Snowden's welfare has been continuously monitored by WikiLeaks staff since his presence in Hong Kong." Shortly thereafter, it added: "Edward Snowden was granted temporary asylum in Russia for a year and has now left Moscow airport under the care of WikiLeaks' Sarah Harrison."
Harrison is described on the Wikileaks website as a journalist and legal researcher who has "courageously assisted Mr. Snowden with his lawful departure from Hong Kong and is accompanying Mr. Snowden in his passage to safety."
Snowden's attorney Anatoly Kucherena told RIA Novosti Thursday: "I gave him a certificate of temporary asylum that will be valid for one year."
Wikileaks later Tweeted its gratitude to the Russian people after the news broke, stating: "We would like to thank the Russian people and all those others who have helped to protect Mr. Snowden. We have won the battle--now the war."
Snowden, 30, admitted to leaking a secret court order to the media in early June, according to which US telecom company Verizon was required to provide data from millions of customers to the US authorities for three months. He also claims an Internet scouring program code-named PRISM allowed the NSA to tap into nine US Internet companies and to gather all kinds of information from users, including videos, emails, searches and images.
On June 14, the US authorities charged Snowden under three articles, each of them stipulating punishment of up to 10 years in prison. Two of the charges were brought under the 1917 Espionage Act.
On June 23, Snowden arrived in Moscow .On July 12, he said at a meeting with human rights organizations that he wanted to stay in Russia and that he would be asking for asylum.
On July 16, the Federal Migration Service received an official request for asylum from Snowden.