Moscow court to consider petition for bankruptcy of New York mogul's company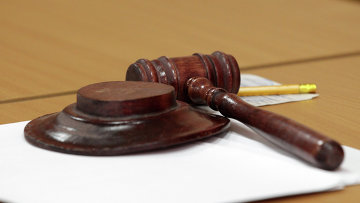 13:41 26/08/2013
MOSCOW, August 26 (RAPSI) - The Moscow Commercial Court has registered the International Investment Company's petition for bankruptcy of RIGroup Business, the subsidiary of RIGroup owned by New York real estate mogul Janna Bullock, the court told RAPSI on Monday.
Bullock earlier filed a claim against a group of Russian and Cypriot nationals and business entities based on various claims related to an alleged corporate looting conspiracy.
Bullock and RIGroup USA alleged in the complaint that in 2008, Alexander Esin and Alexey Belov - both Russian citizens primarily residing in Moscow, according to the complaint - and co-conspirators "fabricated a company-initiated buyout in which Bullock (or the companies she controlled, including RIGroup USA) purportedly agreed to accept shares of an affiliated company Rosweb in exchange for her shares of RIGroup Russia." As a result of the buyout, the defendants are accused of having taken control of RIGroup Russia and looted its assets. The buyout was allegedly formalized through the filing of false corporate disclosures.
The defendants then allegedly created and falsified various loans owed by Bullock and some of her other companies to RIGroup Russia. The loan agreements in turn were allegedly sold to some of the other defendant companies for little to no consideration, after which point Esin is alleged to have attempted to extort the plaintiff to pay off portions of the fraudulent loans in order to avoid enforcement.
The defendants were further accused of having stolen and converted the assets of various other companies owned by Bullock.
In June, the US District Court for the Southern District of New York dismissed for forum non conveniens a claim filed by Bullock.
Bullock and her ex-husband Alexei Kuznetsov, the former Moscow Region Finance Minister, became embroiled in a criminal investigation in 2010 based on embezzlement allegations. Investigators alleged that the couple had worked alongside regional officials to illegally procure regional property and funds, ultimately causing damages to the regional budget in excess of 27 billion rubles ($900 million).