Tatarstan court orders extremist sect's eviction from occupied dwellings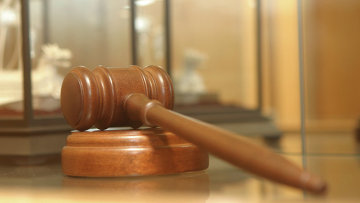 14:10 19/11/2013
MOSCOW, November 19 (RAPSI) - A Tatarstan court has ordered the eviction of members of a local Muslim religious community banned as extremist from the dwellings they have occupied in Kazan, according to a statement released on the republican Prosecutor's Office's site.
In August 2012, by order of a department of Tatarstan's branch of the Investigative Committee, local law enforcement officials together with the prosecutor's office, Russia's sanitation agency, and the Emergencies Ministry inspected the sect of the "faizrakhmanists," a group named for its founder, Faizrakhman Satarov.
The inspection revealed that the living conditions of some 20 children in the sect did not meet the living standards as specified by the Federal Service for the Oversight of Consumer Protection and Welfare and the Fire Safety Inspection Service.
The inspection also found that minors were involved in the organization's activities, which contradicts Russian law and the Convention on the Rights of the Child.
Also, the office's report said community activities resulted in cases where family relations were broken due to religious differences.
The sect requires its members to live in isolation, and prohibits them from visiting hospitals or sending children to school, according to the prosecutor's office.
Contrary to the law, Satarov organized and provided education to the children in his organization.
In February, a Tatarstan court recognized the sect of "faizrakhmanists" as extremist and banned its activity.
According to the statement, prosecutors found that despite the court ruling the members of the sect continued their activities in the house property. Moreover, followers allegedly violated migration legislation by living in the dwellings without proper registration.