Criminal investigation of deceased Magnitsky extended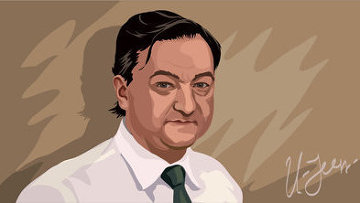 09:49 09/09/2011
MOSCOW, September 9 - RAPSI. The criminal investigation of Sergei Magnitsky for corporate tax evasion has been extended until November 24, an Interior Ministry spokesperson told RIA Novosti.
Magnitsky, who was accused of corporate tax evasion in relation to his work for Heritage Capital Management, a famous UK-based investment fund, died in an investigative isolation ward in November 2009. According to the Prosecutor General's Office, his death was caused by cardiovascular insufficiency.
The criminal case against Magnitsky was terminated by the Investigative Committee due to his death, but the Prosecutor General's Office decided to resume the investigation.
An application filed by Sergei Magnitsky's mother was submitted to the Interior Ministry on September 6 requesting termination of the criminal case against him. However, his other relatives did not take a firm position against the investigation.
Investigators decided to extend the investigation, in light of the fact that Magnitsky's relatives did not all stand against its resumption.