Court to hear appeal in the lawsuit against former head of Inteco company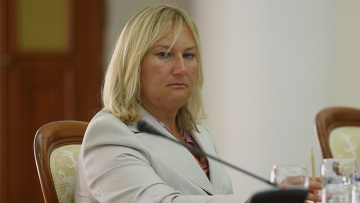 11:00 19/09/2011
MOSCOW, September 19 - RAPSI, Alyona Yegorova. The court of appeals will hear on Monday an appeal against the watchdog's refusal to retrieve a 16.387 hectare land plot s from TD Setunskaya whose primary shareholder is Inteco company former leader Elena Baturina, the court materials read.
Territorialnaya Direktsia Setunskaya is a subsidiary of Inteco, Russia's major real estate company often accused of dominance on Moscow real estate market. Inteco is owned by Russias richest woman and wife of former Moscow mayor Yelena Baturina.
The Federal Agency for State Property Management believes that Setunskaya's 24.4 hectare land plot is partially located within an area reserved by a 1993 presidential decree.
This area was set aside for the construction of diplomatic missions.
The Matveyevskoye company is a third party to the dispute. Baturina purchased the land plot in dispute from the company in 2003.
Setunskaya challenged the lawsuit award, since Matveyevskoye company gained the rights to the land plots in dispute earlier than the decree was signed.