Court to hear $1.8 mln claim against nuclear icebreakers manufacturer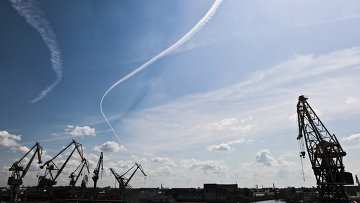 15:08 20/09/2011
ST. PETERSBURG, September 20 - RAPSI. The commercial court published on Tuesday its decision to postpone until November 2 the hearing of a $1.8 million claim against the Baltiisky Zavod shipyard.
The Baltiisky Zavod shipyard builds diesel and nuclear icebreakers, large cargo vessels, naval ships and manufactures power and other engineering hardware.
The SOGAZ insurance company is seeking the shipyard's debt under an insurance agreement signed on November 16, 2010 for a term ending in late February 2012.
The insurance covered building and assembly risks and liability in building a power unit for the world's first floating nuclear power station ordered by Rosenergoatom.
The premium was to be paid in installments. Upon the shipyard's request, the first installment date was delayed on several occasions, but the sum was never paid.
The court also satisfied SOGAZ's request to seize the sought funds on the shipyard's accounts.