Sovietsky Hotel bankruptcy suit to be heard in court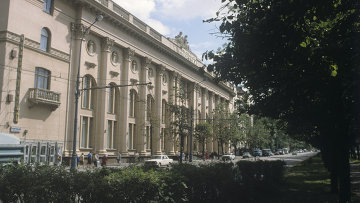 11:19 26/09/2011
MOSCOW, September 26 - RAPSI, Sergei Feklyunin. Court scheduled for November 7 its hearing of Sovietsky Hotel leaser's bankruptcy application, the court told the Russian Legal Information Agency (RAPSI).
The Sovietsky Hotel is one of the oldest hotels in Moscow.
The Moscow Commercial Court received the application on September 16.
The court registered a lawsuit filed by businessman Ruslan Baisarov, the owner of the Sovietsky Hotel, seeking to recover a debt of 123 million ruble ($3.8 million) rent payment for a period between 2007 and 2009.
In the 19th century, the Sovietsky Hotel building housed a famous Russian restaurant Yar, which was considered to be the best Russian restaurant since 1826. In 1952, Sovietsky Hotel was founded in this building, and initially it served as governmental residence, the company website says.