U.S. court to settle dispute in Duma deputy's lawsuit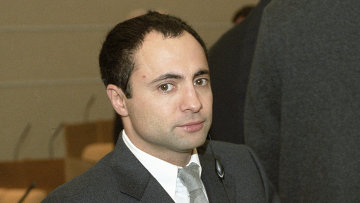 15:27 27/09/2011
MOSCOW, September 27 - RAPSI. The New York South District Federal Court set for October 26 the negotiations to hear a defamation lawsuit filed by Russian State Duma Deputy Ashot Yegiazaryan against a U.S. citizen, the court materials read.
Yegiazaryan claims that he was a victim of a hostile takeover initiated by businessmen Suleyman Kerimov and Arkady Rotenberg as well as former Moscow Mayor Yuri Luzhkov. According to Yegiazaryan, the conflict was caused by his participation in the Moscow hotel's renovation.
According to the deputy, he attracted more than $250 million in financing and secured a loan at Deutsche Bank worth $792 million due to his stakes in several projects, which included the Moscow hotel's reconstruction.
U.S. citizen Pyotr Zalmayev, the head of Eurasia Democracy Initiative, is a defendant in the lawsuit. According to him, Zalmayev launched a campaign to discredit him, which became part of the "hostile takeover" plan.
Yegiazaryan was forced to assign his stake in the Moscow hotel's reconstruction project to Kerimov in June 2009. Even afterward, Yegiazaryan and his family members received anonymous threats.