Court postpones 10 mln euro lawsuit against leading cell company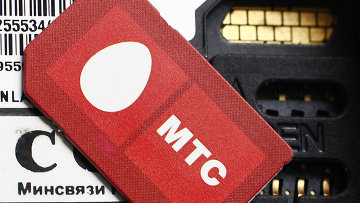 10:30 28/09/2011
MOSCOW, September 28 - RAPSI, Alyona Yegorova. A court postponed until November 15 its hearing of a 10 million euro lawsuit filed by an entrepreneur against leading mobile communications company MTS, the court told the Russian Legal Information Agency.
Entrepreneur Yevgeny Grafeyev entered into a contract with MTS on August 17, 2001 for the sale of 1,250 privileged and 250 ordinary shares of Mobile Communication Systems (Mobilnye Sistemy Svyazi). Grafeyev received 4.668 million rubles ($159,048) from the defendant, the lawsuit reads.
According to Grafeyev, the MTS management prepared an action plan to make him enter into the transaction. Grafeyev was threatened, blackmailed and forced into signing the contract.
Grafeyev asked the court to cancel the deal, return the shares in MTS subsidiary and award him compensation for moral damage.
Earlier, MTS reported that the company acted in good faith and has the corresponding documents to prove its case.
The court postponed the case to allow the parties to submit additional evidence.
This is the second time the court tries the case. The Moscow Commercial Court held against Grafeyev's lawsuit on November 22, 2010. The entrepreneur appealed the judgment and the appeals court remanded the case for reconsideration.