Russia's richest woman $2.7 mln suit against depository postponed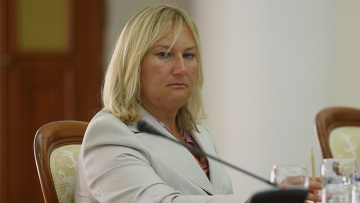 12:44 28/09/2011
MOSCOW, September 28 - RAPSI, Natalia Belova. A court postponed until October 20 the preliminary hearing of a $2.7 million lawsuit filed by Russia's richest businesswoman Yelena Baturina against a depository company, the Russian Legal Information Agency reported on Wednesday.
Yelena Baturina is the head of Inteco development company and the wife of former Moscow mayor Yuri Luzhkov.
Depository Irkol is one of the five largest depository institutions in Russia. It serves investment funds, mutual funds and non-governmental pension funds.
The defendants in the case are Depository Irkol, Irkol, Alliance Continental management company and its general director Alexei Chalenko, who earlier worked as Baturina's assistant in Inteco. The Federal Service for Financial Markets is the third party in the case.
The court postponed the case as Mr. Chalenko was not informed about the hearing. The plaintiff earlier sent the claim to a wrong address.
RAPSI could not reach the parties for comments yet.