Domodedovo airport withdraws $2.5mln suit against energy grids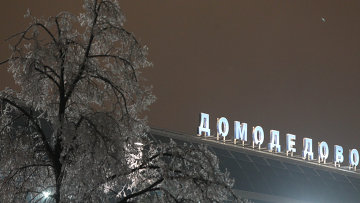 11:57 29/09/2011
MOSCOW, September 29 - RAPSI, Sergei Feklyunin. The court returned a $2.5 million claim filed by Domodedovo Airport, a major Moscow airport, against two energy producers for a power collapse resulted in large-scale losses, the court told the Russian Legal Information Agency (RAPSI).
The defendants in the case are Mosenergosbyt and Moscow United Electric Grid Company, the Russia's leading electricity suppliers.
A freezing rain collapsed Domodedovo Airport in the last days of 2010 causing the delay of hundreds of flights during December 26 - 29 and trapping more than 20,000 people. The rain caused a failure in power supply at Domodedovo on December 26.
The Moscow Commercial Court registered the lawsuit filed by Domodedovo Airport on September 21. However, the claimant requested to withdraw the lawsuit before the court accepted it.
Domodedovo did not explain its decision to RAPSI, but it said that the claim might be filed again.
RAPSI has yet to obtain comments from the parties.
Mosenergosbyt is Russias leading electric power supply company. It sells eight percent of energy produced in Russia.
Moscow United Electric Grid Company is the largest interregional electric grid company in Russia. It supplies energy to consumers in Moscow and Moscow Region.