Court may terminate bankruptcy proceedings at Deripaska's pension fund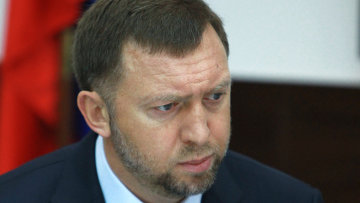 13:27 05/10/2011
MOSCOW, October 5 - RAPSI, Alyona Yegorova. The court will consider on October 27 the termination of bankruptcy proceedings over non-governmental pension fund, founded by Russian oligarch Oleg Deripaska, the court told the Russian Legal Information Agency (RAPSI).
Founded in 1994, Socium pension fund is one of the oldest non-governmental pension funds in Russia.
The Moscow Commercial Court put Socium fund into supervision on August 9 upon the request of "Deposit-Siberia" (Vklad Sibir) company.
Deposit-Siberia's claim was grounded on the court's June 8, 2010 decision, which awarded the company 40 million rubles in its lawsuit against the fund. Meanwhile, the pension fund appealed the judgment and asked to reopen the case upon discovery of new facts. The fund claimed "Deposit-Siberia" forged signatures on the contracts submitted to the court.
The Moscow Commercial Court held for the appeal on September 26 and revoked the court decision in favor of "Deposit-Siberia."
Socium fund earlier said the bankruptcy application was filed by "a group of individuals in an attempt to destabilize the fund for their own financial benefit."