Presidential aide's brother sues Russian Railways chief for defamation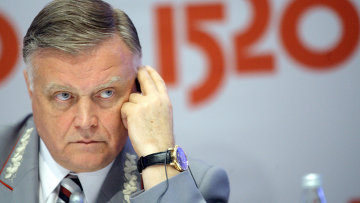 15:23 06/10/2011
MOSCOW, October 6 - RAPSI. A district court will hear on November 22 a defamation lawsuit filed by businessman Mikhail Dvorkovich against Russian Railways head Vladimir Yakunin, RIA Novosti reports from the courtroom.
Dvorkovich openly supported businessman Sergei Polonsky who blamed Russian Railways in his blog for robbing him in the implementation of a joint project.
On Thursday, the Presnya Distrct Court in Moscow conducted the preliminary hearing where Dvorkovich, the brother of presidential aide Arkady Dvorkovich, confirmed his determination to continue defending his position.
The claimant stated that another district court awarded Yakunin 50,000 rubles ($1,500) from Dvorkovich in Yakunin's lawsuit in early September. According to Dvorkovich, the award statement has yet to be completed, so he is unable to make any supplements to his brief appeal.
Dvorkovich intends to produce a number of documents and other evidence to confirm his position at the November session.
Polonsky also filed a defamation lawsuit against Yakunin at nearly the same time.
Earlier, Dvorkovich told RAPSI that he did not seek any monetary damages except the 600 ruble ($18) filing fee. Rather, he sought the refutation of the allegedly false information published in the Yakunins blog on April 1 in response to a March 16 message in Dvorkovich's blog.