Gazprom subsidiary obtains $919k award from shale plant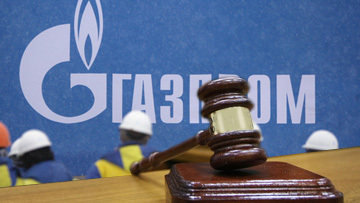 16:41 06/10/2011
MOSCOW, October 6 - RAPSI, Dmitry Shchitov. A commercial court has awarded on Thursday Gazprom Mezhregiongaz St. Petersburg $919,000 in debt from the Shale Plant, the court told the Russian Legal Information agency (RAPSI).
The court collected payments due for natural gas supplied in March and April.
The court is considering three similar lawsuits by the Gazprom subsidiary to collect about 70 million rubles ($2.2 million) in debt from the plant. The lawsuits will be heard from October 19 to November 15.
The Federal Agency for State Property Management is the plant's major shareholder, which repeatedly attempted to sell its 55.67-percent stake of the voting shares. Not a single of the four auctions succeeded due to the absence of bids.
The Shale Plant is one of the largest petrochemical enterprises in northwestern Russia and the country's only shale oil supplier.