Court shelves watchdog's multi-million suit against LUKoil subsidiary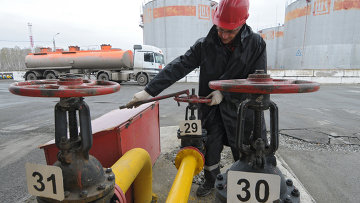 16:37 14/10/2011
ST. PETERSBURG, October 14 -RAPSI. A commercial court has shelved its hearing into a $15.56 million lawsuit filed by the Federal Service for Supervision of Natural Resources (Rosprirodnadzor) against Naryanmarneftegaz for environmental pollution, the court materials read.
Naryanmarneftegaz is a joint venture between LUKOIL (70-percent stake) and ConocoPhillips (30-percent stake). It is developing the South-Khylchuyuskoye field in the Nenets Autonomous District. The field was discovered in 1981. Its proved reserves are estimated at over 500 million barrels.
According to the court resolution, which was passed on October 12, the decision to shelve the hearing was made in connection with a similar hearing of the lawsuit filed by Naryanmarneftegaz against the service's regional department. In this case, the service seeks to recover $7.99million for negatively impacting the environment.
In September, the court invalidated the watchdog's decision to recover from Naryanmarneftegaz payment for Q1 2008 for discharging mineralized oily wastes left from hydrocarbon raw material production. Now, the watchdog's regional department wants to dispute the judicial act.