Sberbank appeals tender with VTB and Russian region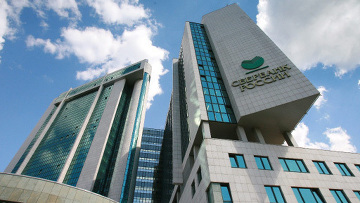 13:51 20/10/2011
ST. PETERSBURG, October 20 - RAPSI. An appeals court will hear on November 30 Sberbank's appeal against lower court dismissal of its lawsuit in early July, the court reported.
Sberbank is the Russia's largest bank owned by the federal government.
Sberbank challenged the Kaliningrad Regional Commercial Court dismissal of the bank's lawsuit filed against the Federal Antimonopoly Service and the Kaliningrad Region Tender Agency. The bank initially sought to cancel the tender for a $27.5 million loan held by Kaliningrad regional authorities in December 2010 and requested a re-tender.
The co-defendants in the case are Kaliningrad Region Finance Ministry and VTB Bank, the successful tenderer.
VTB Bank is Russia's second largest bank and the largest in terms of its charter capital.
The Kaliningrad Region Tender Agency barred Sberbank from bidding on the ground that it failed to confirm the authority of the individual who bid on behalf of the bank.