Museum challenges land sale by Defense Ministry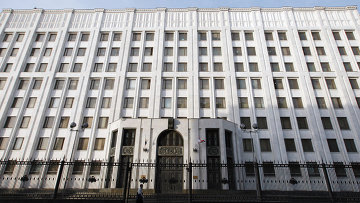 14:27 20/10/2011
MOSCOW, October 20 - RAPSI, Alyona Yegorova. A commercial court will hear on November 23 the Arkhangelskoye Estate museum's request to reverse the Defense Ministry's order to auction off a land plot within the museum's preservation area, the Russian Legal Information Agency (RAPSI) reports from the courtroom.
The defense minister ordered to sell the 20.67 hectare land plot on June 21.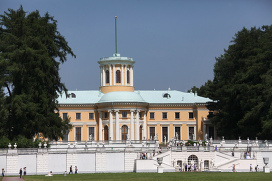 © RIA Novosti, Ilya Pitalev
Arkhangelskoye Estate museum
The plaintiff believes that most of the land (12 hectares) is within the museum's preservation zone, while (0.78 hectares) are the estate's territory. Therefore, the State Property Management Committee, but not the Defense Ministry, should dispose of the land.
The museum referred to Government Resolution No. 388 dated April 3, 1996 transferring the estate grounds and the preservation area to the museum for unlimited use. The plaintiff argues that the Arkhangelskoye museum and sanatorium are the titleholders, and have not waived their rights.
The Arkhangelskoye Estate is a historical palace and park established in the late 18th century near Moscow. Renowned collector and art lover Prince Nikolay Yusupov bought Arkhangelskoye in 1810.