Shipbuilder's shareholder appeals court decision to transfer shares to Central Bank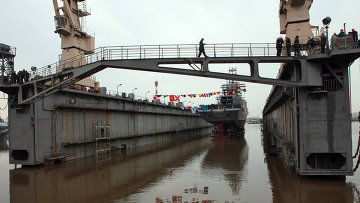 15:05 25/10/2011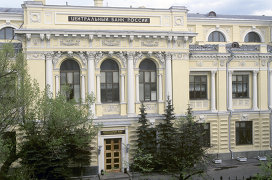 © RIA Novosti, Sergei Guneev
The Central Bank Of Russian Federation
MOSCOW, October 25 - RAPSI, Natalia Belova. A shareholder of the Severnaya Verf shipbuilding plant has appealed a court decision to transfer the plant's shares to the Central Bank, the court told the Russian Legal Information Agency (RAPSI).

The shares were pledged as a security for a $1 billion loan granted by the Central Bank to Mezhprombank.

The Moscow Commercial Court held for the Central Bank's petition to grant interim measures on October 17. The court ordered five of the shipbuilder's shareholders to transfer their stakes to the Central Bank for management until the court orders their sale.

The Central Bank earlier said the value of the shares fell as the shipbuilder's management is ineffective. The bank also said the pledgers have so far poorly met their obligations to secure the pledged sharer.