Two Defense Ministry's lawsuits against munitions factory to resume in November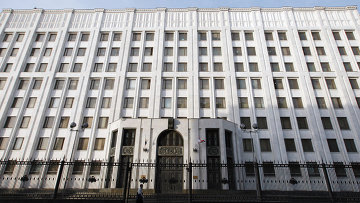 11:29 26/10/2011
MOSCOW, October 26 - RAPSI, Sergei Feklyunin. A court will hear on November 21 two Defense Ministry lawsuits against a munitions factory for over $71 million, the court told the Russian Legal Information Agency (RAPSI)
The October 20 preliminary hearing was adjourned at the plaintiff's request. Meanwhile, Kurganmashzavod, the defendant in the case, has applied for hearing the case behind closed doors. The court has not yet considered the application.
The court said the 2.07 billion ruble ($67.9 million) lawsuit is based on the defendant's failure to deliver BMP-3 infantry combat vehicles under a contract dated April 13, 2007.
Both lawsuits were filed on September 20. RAPSI has yet to reach the parties for comments.
The Moscow Commercial Court will hear on November 3 another ministry's lawsuit against Kurganmashzavod for 1.47 billion rubles ($48.1 million) filed on September 29.
The First Deputy Defense Minister Alexander Sukhorukov earlier said that he munitions factory was fined for disrupting contracts worth over three billion rubles ($98.4 million) for BMP-3 supply in 2010.
Kurganmashzavod manufactures military equipment and multipurpose utilities construction machines.