Court to consider appeal against former YUKOS manager's sentence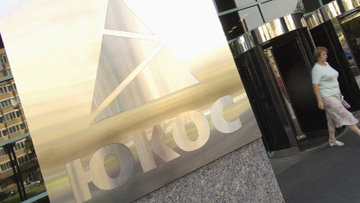 16:02 27/10/2011
MOSCOW, October 27 - RAPSI, Anna Shubina. The court will hear on November 2 an appeal filed against the conviction of Antonio Valdes Garcia, the former general director of a YUKOS trading company, the court told the Russian Leal Information Agency (RAPSI).
The Fargoil director was earlier sentenced to eight years in prison for stealing and laundering $13 billion.
If the sentence is left unchanged after considering the cassation appeal, it will enter into force.
On July 18, a Moscow district court sentenced Garcia to eight years in a maximum security penal colony.
The sentence has been announced in absentia, as Garcia is hiding from the law.
Garcia was previously released under his own recognizance and fled in 2007.
He is a suspect in the case against former Yukos-owned company managers charged with stealing $13 billion.
Garcia's prosecution began in his absence in November 2008, but proceedings were suspended in February 2009. The Prosecutor General's Office placed him on the wanted list, and his case resumed in late 2010.
The Yukos case has been one of the most notorious cases in recent years. In the early 2000s, the authorities accused the company's management of a wide array of economic crimes, after which YUKOS went bankrupt, and the state-owned Rosneft took over its assets. Many people in the West believe it is politically biased, but the authorities flatly reject such accusations.