Official accused of hacking attack on Aeroflot to remain in custody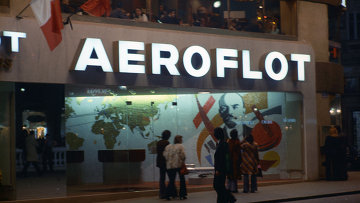 17:18 31/10/2011
MOSCOW, October 31 - RAPSI, Anna Shubina. A Moscow court validated the extension of ChronoPay CEO Pavel Vrublevsky's custody until December 23. He is accused of hacking Aerfolot's website and preventing visitors from buying tickets, the Russian Legal Information Agency (RAPSI) reported from the court on Monday.
Aeroflot is Russia's major airline.
The court dismissed the appeal filed by Vrublevsky's defense to release him under a $994,000 bail.
Vurblevsky's attorney said her client admitted his guilt and is cooperating with investigators.
According to Vrublevsky, two suspects in the case were released on their own recognizance.
"The investigation has almost been finished, and all of the evidence has been collected, which deprives my client of the opportunity to escape and affect the investigation," she said.
Vrublevsky's health severely deteriorated while he was in an investigative isolation ward. The attorney demands that her client be released as the crime dealt with computer information and both Vrublevsky and his actions are not dangerous for the public.
She added that her client has confessed everything and is ready to appear before court.
Vrublevsky, who took part in the hearing via a video conference, said he admitted his guilt immediately and returned to Russia from vacation as soon as he found out a criminal case has been initiated.
However, the prosecutor called the Moscow court's decision legal and well-grounded. The cassation board also agreed with his arguments.