Strabag sues insurance companies for $30 mln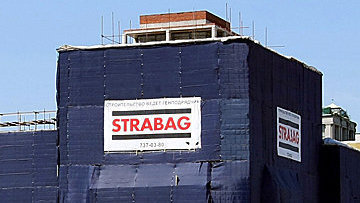 11:08 08/11/2011
MOSCOW, November 8 - RAPSI, Alyona Yegorova. A commercial court will hear on December 26 a lawsuit filed by Strabag AG to recover $30.237 million from three insurance companies, the Russian Legal Information Agency (RAPSI) reported from the court on Tuesday.
Strabag challenged the insurance indemnity, paid by Ingosstrakh, Chartis and ACE insurance companies for a 2009 accident under the builder's risks insurance contract.
A multiple-story underground parking lot of Vivaldi Plaza office and hotel complex in Moscow collapsed in September 2009. The building with an underground parking area was built by Strabag AG.
Strabag's lawyer told in court that the garage collapsed due to mistakes in design documents. Later the building superstructure also sagged and cracked. Strabag believes that both cases are the continuing insurance event caused by mistakes during the design stage too.
Meanwhile, the insurance companies said that cracks and flexures are not insurance cases and they are not linked with the parking lot's collapse. They further maintained that the cracks and flexures are construction defects and that's why they refused to pay the insurance indemnity.
Austrian construction group Strabag was founded in 1835. Strabag has been operating in Russia from 1991 under the "Ilbau" brand. Strabag's Russian division was founded in 1999.
Founded in 1947, Ingosstrakh is Russia's leading insurance company. It operates offices in 231 towns and cities across Russia.