Hearings of MiG-Finance and Tupolev $6.3 mln dispute resume on November 14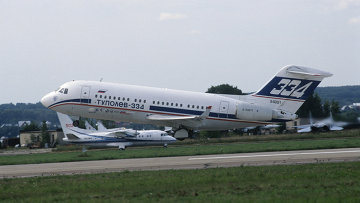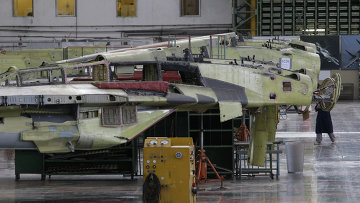 17:44 11/11/2011
MOSCOW, November 11 - RAPSI, Natalia Belova. A commercial court declared on Friday a recession until November 14 in hearing MiG-Finance's lawsuit against Tupolev to collect 193.2 million rubles ($6.3 million) in debt, the court told the Russian Legal Information Agency (RAPSI) on Friday.
The court postponed the case to allow Tupolev's lawyers to submit additional documents.
The court has already considered the lawsuit based on a loan provided by the MiG Russian aircraft construction corporation to Tupolev. According to the court records, the parties entered into a contract on November 19, 2001 whereby MiG was to issue a loan as an investment to Tupolev as soon as the Tu-334 aircraft was certificated.
Tupolev's appeal for the contract's invalidation is also considered as part of the case.
In August 2010, MiG assigned its claims under the loan amounting to 81.052 million rubles ($2.6 million) to Alfa Bank. As the loan was not repaid, the bank claimed from Tupolev 193.19 million rubles ($6.32 million), including the principle debt, interest and penalties.
In October 2010, the claims were partially satisfied as the court ordered Tupolev to pay 166.7 million rubles ($5.4 million) reducing the amount of interest and penalties.
In the appellate instance, MiG-Finance subrogated for the bank and the Moscow Commercial Court's decision was upheld.
However, the Moscow District Federal Court reversed the lower courts' decisions and remanded the case for review in June.
Tupolev's core business is the development of the Tu-204/214 and Тu-334 aircraft program.