Extension of Mezhprombank's bankruptcy proceedings to be heard January 17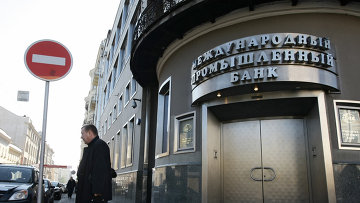 13:08 14/11/2011
MOSCOW, November 14 - RAPSI, Alyona Yegorova. The commercial court will consider on January 17, 2012, the extension of bankruptcy proceedings against Mezhprombank, the court told the Russian Legal Information Agency (RAPSI) on Monday.
International Industrial Bank (Mezhprombank) was established in 1994 in Moscow.
The application to extend the bankruptcy administration was submitted by the bank's bankruptcy manager, the Deposit Insurance Agency, to a commercial court on November 2. The commercial court recognized the bank as bankrupt on November 30, 2010, and initiated bankruptcy proceedings for one year.
In November 2010, a spokesperson for Mezhprombank's temporary administration declared in court that the bank's assets were estimated at 62.2 billion rubles ($2.04 billion) while the debts amounted to 92.285 billion rubles ($3.05 billion). According to him, the bank's risky credit policy resulted in its insolvency.
The bank is unable to perform its obligations to the creditors, said the spokesperson.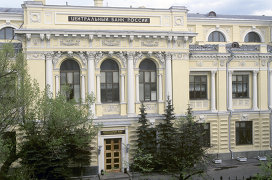 © RIA Novosti, Sergei Guneev
The Central Bank Of Russian Federation
The Central Bank filed for Mezhprombank's bankruptcy.
The Central Bank revoked Mezhprombank's license on October 5, 2010 for violation of its requirements and inability to meet its obligations. The bank's debt to creditors totals 82 billion rubles ($2.7 billion), of which only 32 billion rubles ($1.05 billion) are secured by pledge to the Central Bank.
The Central Bank made an unprecedented decision in summer to spread the debt over a period of six months (to January 1, 2011) and took the United Industrial Corporation's shipbuilding assets as a pledge. The corporation, like Mezhprombank, is owned by former senator Sergei Pugachyov.